ZABAIONE AL LIMONCELLO CON FRAGOLE
Zabaione with Limoncello & Strawberries
About This Recipe
Are you looking for a delicious strawberries recipe with a difference? If you are, you've found it! Here's my zabaione with limoncello & strawberries for you to enjoy.
Zabaione is an old Venetian dessert traditionally made with Marsala wine (or sometimes vin santo), but here I've given it a southern Italian twist by using limoncello – a lemon-flavoured liqueur that is produced mainly in Campania. It's made from Amalfi lemons, which are famous for their wonderful sweet flavour and fragrance and exceptionally large size. Raspberries are equally delicious with this dessert.
Ingredients
200g ripe strawberries, hulled & sliced
140ml limoncello (lemon-flavoured liqueur)
80g caster sugar
6 egg yolks
Grated zest of 1 unwaxed lemon, plus extra for decoration
120ml double cream
Weight Converter
Found in This Book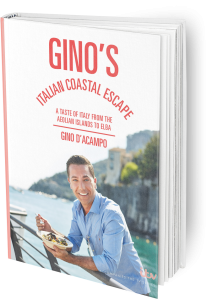 Feast your eyes on the finest zabaione with limoncello & strawberries! It's straightforward and fun to make this great dish. Simply follow the instructions below and get the perfect result.
Step By Step
1. Put the strawberries in a medium bowl with 4 tablespoons of the limoncello and 2 tablespoons of the sugar. Stir and set aside at room temperature for 1 hour, stirring every 10 minutes.
2. Meanwhile, place the egg yolks in a heatproof bowl (preferably stainless steel) with the lemon zest and remaining sugar. Whisk using a balloon whisk until pale and creamy.
3. Set the bowl over a pan of very gently simmering water. The base of the bowl should not touch the water. Add the remaining limoncello and whisk constantly until the mixture foams and thickens. This should take about 5 minutes; remember, the mixture will thicken further as it cools.
4. Fill a slightly larger bowl with iced water and set the bowl with the zabaione mixture inside it. Leave to cool completely, stirring occasionally (it should take about 25 minutes).
5. Put the cream in a medium bowl and whip until thick enough to form peaks. Gently fold a quarter of the cream into the cooled zabaione, then the remainder.
6. To serve, divide the strawberries and their juices among 6 dessert glasses and top with a large dollop of zabaione. Sprinkle over some grated lemon zest. Serve immediately.
Once you're done, simply sit back and enjoy your zabaione with limoncello & strawberries and don't forget to check out other great authentic Italian recipes including great antipasti recipes, Italian pasta recipes, Italian soup recipes, Italian beef dishes and authentic pizza recipes.
Previous Recipe
Strawberry & Mascarpone Tarts with Limoncello
View Recipe