Involtini di Salmone con Mascarpone e Senape
Wrapped Salmon With Dijon Mustard & Mascarpone Sauce
About This Recipe
Are you looking for a delicious salmon recipe with a difference? If you are, you've found it! Here's my wrapped salmon with dijon mustard & mascarpone sauce for you to enjoy.
For many people, salmon is the king of fish – it has a firm, meaty texture and a beautiful pink colour. It's really versatile, too – it can be baked, poached, steamed, fried or flaked into stir-fries, pasta or risotto. It's known as a brain food because of its high Omega 3 content, as well as being rich in vitamin D and minerals. This is a delicious way to get all the family eating fish – creamy, comforting and delicious.
Ingredients
1 Courgette, Trimmed
400g, Cut Into 4 Pieces Skinless Salmon Fillet
40g Salted Butter
100ml Hot Vegetable Stock
1 Teaspoon Dijon Mustard
50g Reduced Fat Mascarpone Cheese
1 Tablespoon Fresh Dill, Finely Chopped
1/2 Teaspoon Garlic Salt
To Taste Salt
To Taste Freshly Ground Black Pepper
Weight Converter
Found in This Book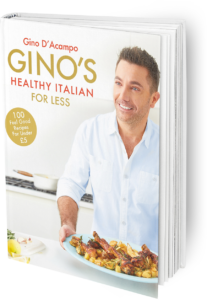 Feast your eyes on the finest wrapped salmon with dijon mustard & mascarpone sauce! It's straightforward and fun to make this great dish. Simply follow the instructions below and get the perfect result.
Step By Step
Preheat the oven to 200ºC/gas mark 6.
Using a potato peeler, slice 8 wide ribbons from the courgette lengthways and set aside.
Lightly season each salmon fillet with salt and wrap 2 courgette ribbons around each fillet. Transfer the wrapped salmon to a baking tray measuring about 25 x 35cm and evenly dot the butter over. Transfer to the oven and bake for 18 minutes.
Dice the remaining courgette and put into a small saucepan. Add the vegetable stock, Dijon mustard, mascarpone cheese, dill and garlic salt and stir all together. Place the saucepan over a low heat and gently cook for 10 minutes, stirring occasionally with a wooden spoon. Make sure that the sauce doesn't boil otherwise it will split.
Remove the salmon from the oven and arrange on a serving platter. Pour the mascarpone sauce over and around salmon.
Season with black pepper and serve immediately with mashed potatoes.
GINO'S TIP: Bake the salmon parcels seam side down to help prevent the parcels unravelling.
Per serving
Kcal 335
Fat 26g
Saturates 10g
Carbs 2g
Sugars 1g
Fibre 1g
Protein 23g
Salt 0.9g
Once you're done, simply sit back and enjoy your wrapped salmon with dijon mustard & mascarpone sauce and don't forget to check out other great authentic Italian recipes including great antipasti recipes, Italian pasta recipes, Italian soup recipes, Italian beef dishes and authentic pizza recipes.
Previous Recipe
Spicy Lamb Burgers With Herbed Yoghurt
View Recipe
Next Recipe
Tray-baked Chicken with Tomatoes and Olives
View Recipe