Conchiglioni alla Veneziana
Venetian-Style Pasta Shells Stuffed With Courgettes & Sage
About This Recipe
Are you looking for a delicious vegetables recipe with a difference? If you are, you've found it! Here's my venetian-style pasta shells stuffed with courgettes & sage for you to enjoy.
If you're on the lookout for a vegetarian pasta dish that has the 'wow' factor and can be prepared ahead, this is the one for you. When they are stuffed and baked, conchiglioni (giant pasta shells) look so impressive and they taste every bit as good as they look. Fresh sage, which is extremely popular in Italian cooking, gives the dish intriguing, earthy undertones.
Ingredients
For The Pasta
20 Conchiglioni (Large Pasta Shells)
6 tablespoons Olive Oil
3 Courgettes, Medium, Cut Into 5mm Cubes
1 Large Onion, Peeled & Finely Chopped
6 Large Fresh Sage Leaves, Finely Chopped
2 x 400g Tins Chopped Tomatoes
4 tablespoons Plus Extra For Garnish Fresh Flat-Leaf Parsley, Chopped
80g Pecorino Cheese, Freshly Grated
To Taste Salt
To Taste Freshly Ground Black Pepper
For The Bechamel Sauce
40g Salted Butter
40g Plain Flour
400ml Full Fat Milk
Pinch Freshly Grated Nutmeg
Weight Converter
Found in This Book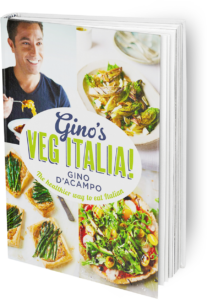 Feast your eyes on the finest venetian-style pasta shells stuffed with courgettes & sage! It's straightforward and fun to make this great dish. Simply follow the instructions below and get the perfect result.
Step By Step
Cook the pasta in a large pan of boiling, salted water for about 5 minutes. Drain and place the shells upside down in a single layer on a clean tea towel to dry.
To make the béchamel sauce, melt the butter in a medium saucepan over a medium heat until foaming. Add the flour and cook for 1–2 minutes or until pale golden, stirring continuously. Add the milk a little at a time, whisking constantly and waiting for it to be incorporated before adding more. Bring to the boil then reduce the heat and simmer for 5–10 minutes, whisking occasionally, until thickened and smooth. Add the nutmeg and season. Remove from the heat and set aside to cool slightly.
Heat the oil in a large frying pan over a medium heat. Add the courgettes, onion and sage and sprinkle over 2 pinches of salt. Fry gently for 10 minutes, stirring occasionally. Transfer to a heatproof bowl and set aside to cool slightly. Preheat the oven to 190°C/gas mark 5.
Tip the tomatoes into a small saucepan and bring to the boil. Reduce the heat and add the parsley and seasoning. Simmer for 8 minutes, stirring occasionally. Reserve 6 tablespoons of the sauce and spread the rest over the bottom of a baking dish measuring about 25 x 25cm.
Add half the béchamel sauce to the courgettes. Using a tablespoon, fill the pasta shells with the courgette mixture. Lay the shells in a single layer in the dish, stuffed-side up and not touching. Spoon the remaining béchamel over each shell. Cover with foil and bake for 15–20 minutes. Sprinkle with the pecorino and bake uncovered for a further 5 minutes or until golden. Let rest for 3 minutes. Garnish with parsley and pepper. To serve, spoon some of the reserved sauce on each plate and lay 5 shells on top.
Once you're done, simply sit back and enjoy your venetian-style pasta shells stuffed with courgettes & sage and don't forget to check out other great authentic Italian recipes including great antipasti recipes, Italian pasta recipes, Italian soup recipes, Italian beef dishes and authentic pizza recipes.
Previous Recipe
Baked Gnocchi with Cannellini Beans, Spinach and Tomatoes
View Recipe
Next Recipe
Courgette Carpaccio With Borlotti Beans, Peppers & Capers
View Recipe