Torta Leggera al Limone
Super-Light Lemon Sponge Cake
About This Recipe
Are you looking for a delicious lemon recipe with a difference? If you are, you've found it! Here's my super-light lemon sponge cake for you to enjoy.
There is nothing better than having a cup of tea in the afternoon with a piece of homemade cake and I find a light lemon cake leaves me feeling satisfied, because I've had a treat and feel pampered but I don't feel too full before dinner. I have created many variations of lemon cakes but this one gives you an option of a delicious cake that is incredibly low in fat and calories without compromising on taste.
Ingredients
1 tablespoon butter, for greasing
1 Juice and zest of 1 large unwaxed lemon
150g caster sugar
160ml low-fat natural yogurt
150ml sunflower oil
270g self-raising flour
2 large eggs
Weight Converter
Found in This Book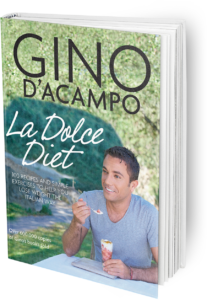 Feast your eyes on the finest super-light lemon sponge cake! It's straightforward and fun to make this great dish. Simply follow the instructions below and get the perfect result.
Step By Step
Preheat the oven to 160°C/gas mark 3. Grease a 20cm diameter round cake tin with butter and line the base with baking parchment. Pour the lemon juice into a small bowl and mix in 1 tablespoon of sugar. Set aside.
Place the lemon zest in a large bowl and add the remaining sugar with the yogurt, oil, flour and eggs. Use a wooden spoon to mix everything together for 1 minute. Pour the mixture into the prepared cake tin and transfer to the middle of the oven to bake for 55 minutes or until risen and springy when touched.
Remove the cake from the oven and stand the tin on a cooling rack. Slowly spoon the lemon juice over the hot cake. Allow it to cool down completely in the tin before turning out.
Once completely cooled, slice my lemon sponge into 16 portions and enjoy with your afternoon tea.
Once you're done, simply sit back and enjoy your super-light lemon sponge cake and don't forget to check out other great authentic Italian recipes including great antipasti recipes, Italian pasta recipes, Italian soup recipes, Italian beef dishes and authentic pizza recipes.
Previous Recipe
Fresh Blackberry and Prosecco Jelly
View Recipe