COPPETTE DI FRAGOLE, MASCARPONE E LIMONCELLO
Strawberry & Mascarpone Tarts with Limoncello
About This Recipe
Are you looking for a delicious strawberries recipe with a difference? If you are, you've found it! Here's my strawberry & mascarpone tarts with limoncello for you to enjoy.
For me, limoncello is the scent and flavour of home. Traditionally, this citrus liqueur is made from the best lemons in the world – Sorrento lemons. In Italy it is a hugely popular drink, with many people in the south making their own version. It's really strong, about 40% proof, so you only need a small amount. Here, limoncello is mixed with creamy Italian cheeses and fresh seasonal strawberries in a filo case. Absolute heaven…
Ingredients
35g salted butter, melted
2 x 40g sheets of filo pastry, each cut into 8 squares
30g icing sugar, sifted, plus extra for decoration
Large pinch of ground cinnamon
75g mascarpone cheese
75g ricotta cheese
Grated zest of half an unwaxed lemon
Half a teaspoon vanilla extract
1 tablespoon Limoncello liqueur
100g or 8 strawberries, hulled & sliced
Weight Converter
Found in This Book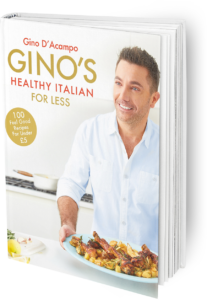 Feast your eyes on the finest strawberry & mascarpone tarts with limoncello! It's straightforward and fun to make this great dish. Simply follow the instructions below and get the perfect result.
Step By Step
Preheat the oven to 180ºC/gas mark 4 and brush 4 holes of a muffin tin with a little of the melted butter.
Lay out all the squares of filo pastry. Brush them evenly with the melted butter and sift over 10g of the icing sugar. Sprinkle with the cinnamon.
Line each greased muffin tin hole with 4 squares of filo pastry, each arranged at slightly different angles. Press the pastry down into the hole to create a cup. Transfer to the oven and bake for 8 minutes until golden brown and crispy. Remove from the oven and set aside to cool.
Meanwhile, put the mascarpone, ricotta, lemon zest, vanilla extract, limoncello and the remaining icing sugar into a medium bowl. Using a hand-held electric whisk, beat until smooth.
Put the filo cups onto a serving platter and evenly spoon in the mascarpone mixture.
Arrange the sliced strawberries on top of the mascarpone cream and sprinkle over a little icing sugar to serve.
GINO'S TIP: To get the very best flavours from limoncello it must be served really cold. Keep your bottle in the freezer so it's always ready to use.
Once you're done, simply sit back and enjoy your strawberry & mascarpone tarts with limoncello and don't forget to check out other great authentic Italian recipes including great antipasti recipes, Italian pasta recipes, Italian soup recipes, Italian beef dishes and authentic pizza recipes.
Previous Recipe
Raspberry & Orange Baked Cheesecake
View Recipe
Next Recipe
Zabaione with Limoncello & Strawberries
View Recipe