Spaghetti ai Carciofi, Radicchio, Piselli e Vino Bianco
Spaghetti with Artichokes, Radicchio, Peas and White Wine
About This Recipe
Are you looking for a delicious vegetables recipe with a difference? If you are, you've found it! Here's my spaghetti with artichokes, radicchio, peas and white wine for you to enjoy.
Perfect for a midweek supper, this dish is quick and easy to make and low-fat too.
Radicchio is very popular in Italy, particularly in the north, where it grows mainly in the Veneto region. Prized for the rich red colour and slightly bitter flavour of its leaves, radicchio is also a rich source of vitamin K.
Ingredients
8 tablespoons Olive Oil
2 Red Onions, Peeled, Finely Sliced
3 tablespoons Fresh Rosemary, Chopped
12 Artichoke Hearts In Oil, Drained, Quartered
100g Frozen Peas, Defrosted
1 Small Head Radiccio, Leaves Shredded
100ml Dry White Wine
500g Dried Spaghetti
80g Parmesan Cheese, Shaved
To Taste Salt
To Taste Freshly Ground Black Pepper
Weight Converter
Found in This Book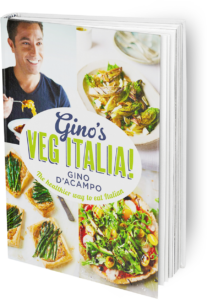 Feast your eyes on the finest spaghetti with artichokes, radicchio, peas and white wine! It's straightforward and fun to make this great dish. Simply follow the instructions below and get the perfect result.
Step By Step
Heat the oil in a large frying pan over a medium heat. Add the onions and rosemary and fry gently for 10 minutes, stirring occasionally.
Add the artichokes, peas and radicchio, season with salt and pepper and fry for a further 5 minutes, stirring occasionally. Increase the heat, pour in the wine and cook for a further minute so that the alcohol can evaporate.
Meanwhile, cook the spaghetti in a large pan of boiling, salted water until al dente. Drain well and tip it back into the same pan. Pour over the vegetables and stir to combine for about 30 seconds.
Divide the pasta between 4 warmed serving plates and sprinkle over the Parmesan. Serve immediately.
Once you're done, simply sit back and enjoy your spaghetti with artichokes, radicchio, peas and white wine and don't forget to check out other great authentic Italian recipes including great antipasti recipes, Italian pasta recipes, Italian soup recipes, Italian beef dishes and authentic pizza recipes.
Previous Recipe
Linguine With Cherry Tomatoes, Pancetta And White Wine
View Recipe
Next Recipe
Baked Gnocchi with Cannellini Beans, Spinach and Tomatoes
View Recipe