Zucca al Forno con Peperoncino e Salvia
Roasted Squash with Chilli and Sage Crumbs
About This Recipe
Are you looking for a delicious vegetables recipe with a difference? If you are, you've found it! Here's my roasted squash with chilli and sage crumbs for you to enjoy.
I don't about know you, but I sometimes get bored of always having potatoes with my main meal. I created this in order to still have a substantial side dish, but with more exciting colours and flavours. Try this recipe with pumpkin when it is in season and you can use Parmesan cheese instead of Pecorino.
Ingredients
100g fresh breadcrumbs
6 tablespoons olive oil
2 butternut squash, unpeeled, seeds and fibres removed, cut into thin wedges
1 medium hot red chilli, deseeded and sliced
2 garlic cloves, sliced
10 whole fresh sage leaves
4 tablespoons freshly grated Pecorino Sardo
salt and freshly ground black pepper
Weight Converter
Found in This Book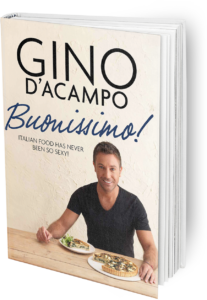 Feast your eyes on the finest roasted squash with chilli and sage crumbs! It's straightforward and fun to make this great dish. Simply follow the instructions below and get the perfect result.
Step By Step
Preheat the oven to 200ºC/400°F/gas mark 6.
Put the breadcrumbs in a bowl and drizzle over half the oil. Season with salt and pepper and toss together.
Place the squash in a roasting tray, drizzle with the remaining oil and sprinkle with the chilli, garlic and sage. Season with salt.
Sprinkle over the breadcrumbs and the cheese and bake in the middle of the oven for about 40–45 minutes until tender and golden. Serve hot.
Once you're done, simply sit back and enjoy your roasted squash with chilli and sage crumbs and don't forget to check out other great authentic Italian recipes including great antipasti recipes, Italian pasta recipes, Italian soup recipes, Italian beef dishes and authentic pizza recipes.
Previous Recipe
Beetroot Rosti with Smoked Salmon and Horseradish Cream
View Recipe
Next Recipe
Courgettes with Truffle and Mint Dressing
View Recipe