Creamy chocolate rice pot with raspberries and almonds
Risotto al Cioccolato
About This Recipe
Are you looking for a delicious chocolate recipe with a difference? If you are, you've found it! Here's my risotto al cioccolato for you to enjoy.
This recipe is dedicated to my son Rocco. On holiday he surprised me by going to get a huge bowl of rice pudding for breakfast. I was chuffed to bits as normally he's a chocoholic, but he soon ruined the illusion by pulling out six pots of chocolate spread, which he proceeded to stir into the rice. After that, he tucked in, finishing the lot. I was allowed a taste and had to admit that it was very good. Of course, I have made this recipe a little more elegant and have served it for breakfast and as a dessert.
Ingredients
550ml skimmed milk
2 teaspoons cocoa powder
30g caster sugar
65g arborio risotto rice
3 tablespoons skinned almonds, finely chopped
½ teaspoon vanilla extract
60g fresh raspberries
Weight Converter
Found in This Book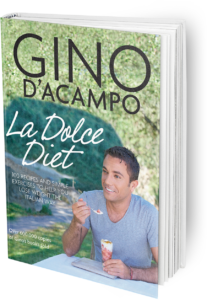 Feast your eyes on the finest risotto al cioccolato! It's straightforward and fun to make this great dish. Simply follow the instructions below and get the perfect result.
Step By Step
Tip the milk, cocoa powder and sugar into a medium saucepan and stir over low heat until the sugar has dissolved. Add the rice and stir briefly with a wooden spoon. Bring to the boil and immediately turn down the heat to as low as possible. Cook for 30–35 minutes, stirring occasionally.
Meanwhile, place the almonds in a small frying pan and dry toast for 2 minutes on a medium heat, shaking the pan occasionally. Set aside.
Once the rice mixture looks all thick and creamy and the rice grains are tender, stir in the vanilla extract and raspberries. Remove from the heat and set aside to rest for 1 minute.
Spoon the rice mixture into two cappuccino cups and scatter over the toasted almonds. Serve immediately.
Once you're done, simply sit back and enjoy your risotto al cioccolato and don't forget to check out other great authentic Italian recipes including great antipasti recipes, Italian pasta recipes, Italian soup recipes, Italian beef dishes and authentic pizza recipes.
Previous Recipe
Panettone, Chocolate and Marsala
View Recipe