Cozze allo Zafferano
Quick Mussel Stew with Saffron & White Wine
About This Recipe
Are you looking for a delicious seafood recipe with a difference? If you are, you've found it! Here's my quick mussel stew with saffron & white wine for you to enjoy.
Mussels are by far the main shell fish that we eat in Naples, therefore, as you can imagine, I have grown up eating mussels in many different ways. Of course traditionally we would never use double cream, but for this particular dish it works perfectly. If you buy saffron strands instead of the powder, please make sure that you grind it before using it. Never use red wine for this recipe.
Ingredients
1.5kg mussels
3 tablespoons extra virgin olive oil
1 onion, finely chopped
100ml white wine
100ml double cream
3 tablespoons chopped flat-leaf parsley
1 sachet (0.125g) saffron salt and freshly ground black pepper
8 slices ciabatta
Weight Converter
Found in This Book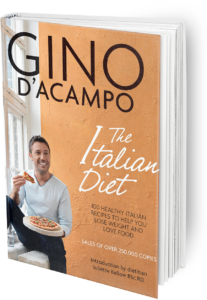 Feast your eyes on the finest quick mussel stew with saffron & white wine! It's straightforward and fun to make this great dish. Simply follow the instructions below and get the perfect result.
Step By Step
Wash the mussels under cold water. Discard any broken ones and any that do not close when tapped firmly.
Heat the oil in a large saucepan and fry the onions for 2 minutes until softened.
Add in the mussels, pour in the wine and stir well. Cover the saucepan and cook over a medium heat for 4 minutes.
Once ready, remove the lid and pour in the cream with the parsley and the saffron. Season with salt and pepper, stir and continue to cook for a further 2 minutes, uncovered.
Once the sauce has slightly thickened, serve the mussels immediately with the sauce, discarding any that are not fully opened. Serve with some warm crusty ciabatta.
Once you're done, simply sit back and enjoy your quick mussel stew with saffron & white wine and don't forget to check out other great authentic Italian recipes including great antipasti recipes, Italian pasta recipes, Italian soup recipes, Italian beef dishes and authentic pizza recipes.
Previous Recipe
Mixed Seafood Linguine with Chilli & Cherry Tomatoes
View Recipe
Next Recipe
Skewered Marinated Lamb with Rosemary & Mint
View Recipe