Petti di pollo al forno con pomodorini
Tray-baked Chicken with Tomatoes and Olives
About This Recipe
Are you looking for a delicious chicken recipe with a difference? If you are, you've found it! Here's my tray-baked chicken with tomatoes and olives for you to enjoy.
Tray-bakes are the perfect way of cooking for a family. They're quick and easy to prepare, and you can be inventive with flavours.
Ingredients
4 chicken breasts, skin on
250g cherry tomatoes on the vine, cut into small bunches
6 garlic cloves, unpeeled
4 fresh rosemary sprigs
2–3 tablespoons olive oil
8 slices pancetta
100g pitted black olives
to taste salt and black pepper
to garnish fresh basil leaves
Weight Converter
Found in These Books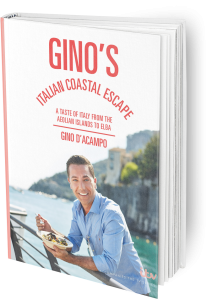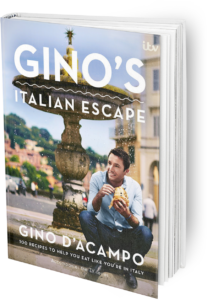 Feast your eyes on the finest tray-baked chicken with tomatoes and olives! It's straightforward and fun to make this great dish. Simply follow the instructions below and get the perfect result.
Step By Step
Preheat the oven to 180ºC/gas mark 4.
Place the chicken breasts in a roasting tray and add the bunches of cherry tomatoes. Bash the garlic cloves in their skin and place in the tray along with the rosemary. Drizzle everything with olive oil and season with salt and pepper.
Pop everything into the oven for 10 minutes, then drape the pancetta slices over the chicken and scatter in the olives. Bake for another 15 minutes, then set aside to rest for 5 minutes.
Put each chicken breast on a plate with some tomatoes, olives, garlic and juices. Sprinkle with the basil leaves and serve.
Once you're done, simply sit back and enjoy your tray-baked chicken with tomatoes and olives and don't forget to check out other great authentic Italian recipes including great antipasti recipes, Italian pasta recipes, Italian soup recipes, Italian beef dishes and authentic pizza recipes.
Previous Recipe
Wrapped Salmon With Dijon Mustard & Mascarpone Sauce
View Recipe