Linguine ai Frutti di Mare
Mixed Seafood Linguine with Chilli & Cherry Tomatoes
About This Recipe
Are you looking for a delicious seafood recipe with a difference? If you are, you've found it! Here's my mixed seafood linguine with chilli & cherry tomatoes for you to enjoy.
I have to admit that my mother is not the best cook in the world unless cooking traditional Neapolitan dishes she has grown up with. However, this has to be one of her best creations that she prepares for me every time I go to visit her. It is very important for this recipe to use tinned cherry tomatoes because if you use the fresh ones, the sauce will be too watery. Do not overcook the prawns or langoustines otherwise they will get tough and chewy.
Ingredients
250g clams
250g mussels
50ml dry white wine
3 tablespoons extra virgin olive oil
4 garlic cloves, peeled and sliced
1/2 teaspoon dried chilli flakes
1 x 400g tin cherry tomatoes salt
250g uncooked langoustines unpeeled
250g uncooked prawns, unpeeled
3 tablespoons chopped flat-leaf parsley
300g linguine
Weight Converter
Found in This Book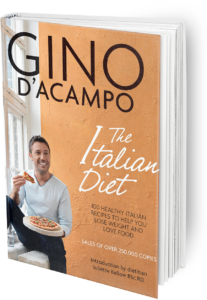 Feast your eyes on the finest mixed seafood linguine with chilli & cherry tomatoes! It's straightforward and fun to make this great dish. Simply follow the instructions below and get the perfect result.
Step By Step
Wash the clams and mussels under cold water. Discard any broken ones and any that do not close when tapped firmly.
Place the shellfish in a large saucepan, pour in the wine and cook with the lid on for 3 minutes, until they have opened. Discard any that remain closed. Tip into a colander placed over a bowl to catch the liquor and set aside.
Heat the oil in a large frying pan and gently fry the garlic until it begins to sizzle. Add the chili and the tomatoes and cook over a medium heat for 5 minutes. Season with salt and stir occasionally.
Add 6 tablespoons of the reserved cooking liquor from the mussels and clams and continue to simmer the sauce for 2 minutes.
Stir in the langoustines and the prawns and continue to cook for a further 3 minutes until they turn pink.
Add the clams and mussels with the parsley and stir until heated through. Meanwhile, cook the pasta in a large saucepan in plenty of boiling salted water until al dente. Drain and tip into the pan with the sauce.
Toss everything together over a low heat for 1 minute to allow all the amours to coat the pasta. Serve immediately.
Once you're done, simply sit back and enjoy your mixed seafood linguine with chilli & cherry tomatoes and don't forget to check out other great authentic Italian recipes including great antipasti recipes, Italian pasta recipes, Italian soup recipes, Italian beef dishes and authentic pizza recipes.
Previous Recipe
Broad Beans and Fresh Mint Bruschetta
View Recipe
Next Recipe
Quick Mussel Stew with Saffron & White Wine
View Recipe