Linguine alla Puttanesca
Linguine in a Southern Italian Sauce with Anchovies & Capers
About This Recipe
Are you looking for a delicious recipe with a difference? If you are, you've found it! Here's my linguine in a southern italian sauce with anchovies & capers for you to enjoy.
There's nothing quite like the taste of a good pasta puttanesca. It's a real Italian classic and, when I'm back in Naples, my mother cooks this for me at least once a week. She always says that it reminds her of my late father – apparently this was the dish they both ordered on their first date. Well, it must have been pretty good – otherwise I wouldn't be here, would I?
Ingredients
4 tablespoons olive oil
1 garlic clove, peeled & thinly sliced
6 anchovy fillets in oil, drained & chopped
Half a teaspoon dried chilli flakes
50g capers in salt, rinsed under cold water
70g pitted Leccino olives in brine or oil, drained & halved
1 x 400g tin cherry tomatoes
400g linguine
Salt to taste
Weight Converter
Found in This Book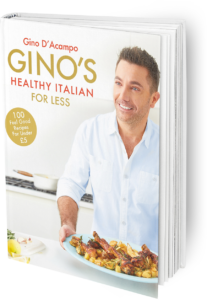 Feast your eyes on the finest linguine in a southern italian sauce with anchovies & capers! It's straightforward and fun to make this great dish. Simply follow the instructions below and get the perfect result.
Step By Step
Place a large frying pan over a medium heat, add the oil and fry the garlic and anchovies for 2 minutes, stirring occasionally with a wooden spoon.
Add the chilli flakes, capers and olives and continue to cook for a further 3 minutes; keep stirring.
Pour in the cherry tomatoes, stir well and gently simmer for 8 minutes with the lid off, stirring every couple of minutes. Season with salt, remove from the heat and set aside.
Cook the linguine in a large saucepan of salted boiling water until al dente. To get the perfect al dente bite, cook the pasta for 1 minute less than instructed on the packet. Once the pasta is cooked, drain and tip back into the same pan it was cooked in.
Pour the puttanesca sauce over the linguine and stir all together for 30 seconds to allow the flavours to combine fully.
Serve immediately – without any kind of cheese!
GINO'S TIP: Don't try making this recipe with fresh tomatoes – you need to use tinned tomatoes to get the correct consistency.
Once you're done, simply sit back and enjoy your linguine in a southern italian sauce with anchovies & capers and don't forget to check out other great authentic Italian recipes including great antipasti recipes, Italian pasta recipes, Italian soup recipes, Italian beef dishes and authentic pizza recipes.
Previous Recipe
Hearty Bean Stew with Pasta
View Recipe
Next Recipe
Linguine with Anchovies, Chilli & Garlic
View Recipe