Linguine con acciughe, peperoncino e aglio
Linguine with Anchovies, Chilli & Garlic
About This Recipe
Are you looking for a delicious recipe with a difference? If you are, you've found it! Here's my linguine with anchovies, chilli & garlic for you to enjoy.
In Italy this would traditionally have been served as an inexpensive dish to feed a crowd. It's still a great standby recipe, using ingredients that can mostly be found in store cupboards but which together create something that has great flavours and textures. The gentle kick from the chilli and crunch from freshly toasted breadcrumbs really makes my mouth water! All it needs as an accompaniment is a crisp green salad and a chilled bottle of Vermentino wine.
Ingredients
3 tablespoons olive oil
3 garlic cloves, peeled & halved
1 teaspoon dried chilli flakes
4 anchovy fillets in oil, drained & chopped
80g fresh white breadcrumbs
500g linguine
3 tablespoons fresh flat-leaf parsley, chopped
Salt to taste
Weight Converter
Found in This Book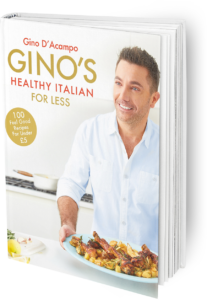 Feast your eyes on the finest linguine with anchovies, chilli & garlic! It's straightforward and fun to make this great dish. Simply follow the instructions below and get the perfect result.
Step By Step
Place a medium frying pan over a low heat, pour in the olive oil and gently fry the garlic until golden all over. Remove the garlic and add the chilli flakes and anchovies to the pan. Cook for about 3 minutes or until the anchovies are melted into the oil, stirring with a wooden spoon. Set aside.
Place a clean frying pan over a medium heat and toast the breadcrumbs until crispy and golden brown. Set aside.
Cook the linguine in a large saucepan of salted boiling water until al dente. To get the perfect al dente bite, cook the pasta for 1 minute less than instructed on the packet. Once the linguine is cooked, drain and tip back into the same pan it was cooked in.
Return the pan of linguine to a low heat and pour over the anchovy oil, chopped parsley and breadcrumbs. Stir it all together for 30 seconds to allow the flavours to combine fully.
Serve immediately.
GINO'S TIP: Don't waste the ends of fresh bread loaves. If a loaf is beginning to turn stale, blitz it into crumbs, tip the crumbs into a freezer bag and freeze for use in recipes like this.
Once you're done, simply sit back and enjoy your linguine with anchovies, chilli & garlic and don't forget to check out other great authentic Italian recipes including great antipasti recipes, Italian pasta recipes, Italian soup recipes, Italian beef dishes and authentic pizza recipes.
Previous Recipe
Linguine in a Southern Italian Sauce with Anchovies & Capers
View Recipe