Linguine with tinned tuna, olives and chilli
Linguine al tonno
About This Recipe
Are you looking for a delicious tuna recipe with a difference? If you are, you've found it! Here's my linguine al tonno for you to enjoy.
Without doubt this has to be one of my father's favourite pasta dishes. I remember when I used to live with him it was a must-have dish at least once a week but not always with the same shape of pasta. Please make sure that you never use tuna in brine for this recipe and if you like you can add some capers to the sauce.
Ingredients
10 tablespoons extra virgin olive oil
2 garlic cloves, peeled and finely sliced
100g pitted Kalamata olives, drained and quartered
5 anchovy fillets in oil, drained and chopped
10 cherry tomatoes, quartered
1/2 teaspoon dried chilli flakes
1 x 200g tin tuna in oil, drained and flaked
2 tablespoons freshly chopped flat leaf parsley
500g linguine of your choice
to taste salt
Weight Converter
Found in This Book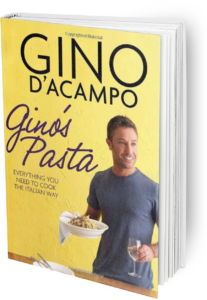 Feast your eyes on the finest linguine al tonno! It's straightforward and fun to make this great dish. Simply follow the instructions below and get the perfect result.
Step By Step
Heat the oil in a large frying pan over a medium heat and fry the garlic, olives and anchovies for 1 minute, stirring with a wooden spoon.
Add in the tomatoes with the chilli and continue to cook for a further 2 minutes.
Scatter in the tuna with the parsley, season with a little salt and mix together for 1 minute.
Set aside.
Meanwhile cook the pasta in a large saucepan of boiling salted water until al dente. Drain and tip back into the same pan over a low heat.
Pour in the tuna, tomato and olive sauce and stir everything together for 30 seconds to allow the flavours to combine.
Serve hot and please do not be tempted to serve it with grated cheese on top.
Once you're done, simply sit back and enjoy your linguine al tonno and don't forget to check out other great authentic Italian recipes including great antipasti recipes, Italian pasta recipes, Italian soup recipes, Italian beef dishes and authentic pizza recipes.
Previous Recipe
Rigatoni with peas and porcini mushrooms in a creamy asparagus sauce
View Recipe