Granita al Limoncello
Limoncello and Lime Granita
About This Recipe
Are you looking for a delicious lemon recipe with a difference? If you are, you've found it! Here's my limoncello and lime granita for you to enjoy.
If you decide to prepare a fishy starter and want to follow it with a meat dish, the problem that you will find is that during the main course you will still be able to taste the fish. Well, I have the solution – serve my granita just after the starter and it will cleanse your palate ready for the main course. A fantastic, refreshing sorbet that is also great on a hot day with a barbecue.
Ingredients
Zest and juice of 2 limes
1 litre cold water
80g caster sugar
300ml Limoncello liqueur
Weight Converter
Found in This Book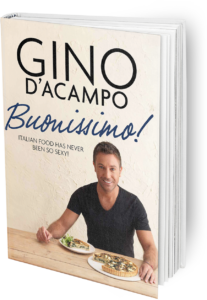 Feast your eyes on the finest limoncello and lime granita! It's straightforward and fun to make this great dish. Simply follow the instructions below and get the perfect result.
Step By Step
Place the lime juice in a medium saucepan with the cold water. Add the sugar and half the lime zest and gently heat until the sugar has dissolved, stirring occasionally.
Remove from the heat, mix in the Limoncello, and leave to cool.
Pour the cooled mixture into a flat freezerproof container and freeze until crystals form around the edges (about 30 minutes, depending on your freezer). At this point, stir the mixture vigorously with a fork then put it back in the freezer.
Repeat this process every 20 minutes over the next few hours until no liquid remains in the container. The consistency you're after is just crunchy with broken crystals of ice.
Serve the granita in tall glasses, decorated with the remaining lime zest.
Once you're done, simply sit back and enjoy your limoncello and lime granita and don't forget to check out other great authentic Italian recipes including great antipasti recipes, Italian pasta recipes, Italian soup recipes, Italian beef dishes and authentic pizza recipes.
Next Recipe
Fresh Blackberry and Prosecco Jelly
View Recipe