Ciambelline al limone e vino bianco
Lemon & White Wine Biscuits
About This Recipe
Are you looking for a delicious lemon recipe with a difference? If you are, you've found it! Here's my lemon & white wine biscuits for you to enjoy.
A speciality of northern Italy, these delicious biscuits are often served as an Easter treat. I have tried them with red wine and they work well too. If you have any biscuits left over, store them in an airtight container – they will last up to a week. Serve with a dessert wine.
Ingredients
500g (plus extra for dusting) Self-raising flour
160g (plus 4 tablespoons for coating) Caster sugar
1 teaspoon Baking Powder
1 Unwaxed lemon, grated zest
Pinch Salt
140ml Dry white wine
100ml Extra virgin olive oil
Weight Converter
Found in This Book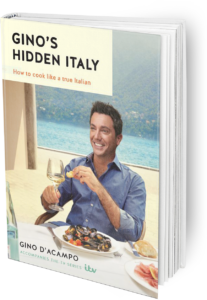 Feast your eyes on the finest lemon & white wine biscuits! It's straightforward and fun to make this great dish. Simply follow the instructions below and get the perfect result.
Step By Step
This recipe makes about 35 biscuits.
Preheat the oven to 180°C/gas mark 4. Put the four, sugar, baking powder, lemon zest and salt in a large bowl and lightly mix. Stir in the wine and oil using a wooden spoon until well combined.
Gather the dough and knead on a lightly floured surface for about 5 minutes or until smooth.
Break of small pieces of dough. Using the palms of your hands, roll each piece into a sausage shape about 6cm long and 2cm thick. Bring the ends together to make a ring shape. Press the ends together to seal. Repeat for the remaining biscuits.
Line 2 baking sheets with baking parchment. Put the 4 tablespoons of sugar on a plate and dip a dough ring in the sugar, coating one side only. Lay the ring, coated-side up, on one of the lined sheets. Repeat for the remaining biscuits, placing them 3cm apart and using both baking sheets.
Bake for 25 minutes or until golden. Remove from the oven and leave on the baking sheets for a few minutes, then transfer to a wire rack to cool.
Once you're done, simply sit back and enjoy your lemon & white wine biscuits and don't forget to check out other great authentic Italian recipes including great antipasti recipes, Italian pasta recipes, Italian soup recipes, Italian beef dishes and authentic pizza recipes.