Salsicce e lenticchie
Italian Sausages with Braised Lentils
About This Recipe
Are you looking for a delicious pork recipe with a difference? If you are, you've found it! Here's my italian sausages with braised lentils for you to enjoy.
Here's a great alternative to the traditional British bangers and mash. Italian sausages tend to be highly flavoured with herbs and spices, such as fennel, which adds a perfect boost of flavour to this recipe.
Ingredients
2 tablespoons olive oil
8 Italian pork sausages
1 onion, peeled and finely chopped
1 carrot, peeled and finely chopped
1 celery stick, finely chopped
1 red chilli, deseeded and finely chopped
200g diced pancetta
200g Italian green lentils
small glass white wine
300ml chicken or vegetable stock
2 tablespoons freshly chopped parsley
to taste salt and black pepper
Weight Converter
Found in This Book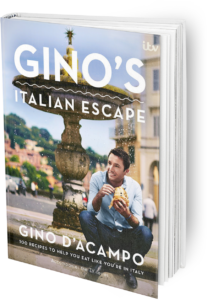 Feast your eyes on the finest italian sausages with braised lentils! It's straightforward and fun to make this great dish. Simply follow the instructions below and get the perfect result.
Step By Step
Heat the oil in a lidded frying pan. When hot, fry the sausages for about 10 minutes until browned. Set them aside on a plate.
Add the butter, onion, carrot, celery and chilli to the empty pan and fry on a medium to low heat for 10 minutes until starting to caramelise. Add the pancetta and fry for 5 minutes until crispy.
Rinse the lentils under cold water, then add them to the pan. Stir well, then pour in the wine. Allow to simmer and reduce to 2 tablespoons.
Pour in the stock, return the sausages to the pan, then cover and bring to a simmer. Cook gently for 40 minutes, adding more stock if needs be, until tender. Stir in the parsley and season with salt and pepper.
Once you're done, simply sit back and enjoy your italian sausages with braised lentils and don't forget to check out other great authentic Italian recipes including great antipasti recipes, Italian pasta recipes, Italian soup recipes, Italian beef dishes and authentic pizza recipes.
Next Recipe
Rigatoni with peas and porcini mushrooms in a creamy asparagus sauce
View Recipe