Pasta e fagioli
Hearty Bean Stew with Pasta
About This Recipe
Are you looking for a delicious recipe with a difference? If you are, you've found it! Here's my hearty bean stew with pasta for you to enjoy.
This is a fantastic recipe for when you need a 'quick-fix' supper – most of the ingredients are dried or tinned, so it's likely you'll have them in your storecupboard, and very little chopping or other preparation is required. Beans and chickpeas are an inexpensive, low-fat source of protein, fibre and vitamins, so this dish is both healthy and economical. For vegetarians, simply omit the pancetta and use a rennet-free cheese.
Ingredients
4 tablespoons olive oil
150g diced smoked pancetta
3 garlic cloves, peeled & sliced
2 tablespoons chopped fresh rosemary
Half a teaspoon dried chilli flakes
2 x 400g tins borlotti beans, rinsed & drained
1 x 400g tin cannellini beans, rinsed & drained
1 x 400g tin chickpeas, rinsed & drained
1.5 litres hot vegetable stock
300g dried gomiti (elbow) pasta
20 fresh red cherry tomatoes, halved
60g freshly grated Grana Padano cheese
Salt to taste
Weight Converter
Found in This Book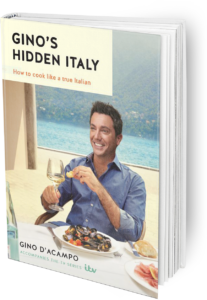 Feast your eyes on the finest hearty bean stew with pasta! It's straightforward and fun to make this great dish. Simply follow the instructions below and get the perfect result.
Step By Step
Heat the oil in a large saucepan over a medium heat. Fry the pancetta for 6 minutes, stirring occasionally. Add the garlic, rosemary and chilli flakes and fry for 2 minutes. Stir in the borlotti and cannellini beans and the chickpeas and cook for 2 minutes.
Pour in the stock, reduce the heat and simmer gently for 30 minutes with the lid half on, stirring occasionally.
Add the pasta and cook it in the liquid for about 8 minutes, uncovered, or until al dente. (If the sauce is reducing too quickly, add a cup of hot water.)
Remove from the heat, leave to rest for 2 minutes then stir in the tomatoes and Grana Padano. Taste for seasoning. Serve immediately.
Once you're done, simply sit back and enjoy your hearty bean stew with pasta and don't forget to check out other great authentic Italian recipes including great antipasti recipes, Italian pasta recipes, Italian soup recipes, Italian beef dishes and authentic pizza recipes.
Previous Recipe
Pizza with Mozzarella, Spinach, Egg & Parmesan
View Recipe
Next Recipe
Linguine in a Southern Italian Sauce with Anchovies & Capers
View Recipe