Scombro Grigliato Con Semi Di Finocchietto
Grilled Mackerel with Fennel Seeds and Balsamic Vinegar
About This Recipe
Are you looking for a delicious mackerel recipe with a difference? If you are, you've found it! Here's my grilled mackerel with fennel seeds and balsamic vinegar for you to enjoy.
When you fancy a savoury start to the morning, please try this. I love it: not only is it delicious but you can't get anything healthier. Mackerel is an oily, coldwater fish known especially for its nutritional benefits, as it's a great source of omega-3 fatty acids which are good for brain growth and protection. In fact, the omega-3 content may actually reduce your risk of developing Alzheimer's disease. If you prefer, you can make this with sardines (another oily fish) and sometimes I add capers for an extra kick.
Ingredients
1 tablespoon extra virgin olive oil
2 tablespoons freshly squeezed lemon juice
1 teaspoon fennel seeds, crushed
pinch dried chilli flakes
4 x 350g fresh mackerel, filleted (giving 8 pieces in total)
50g rocket leaves
20g flat-leaf parsley
150g pitted Kalamata olives, drained and halved
1 tablespoon balsamic vinegar
Salt and freshly ground white pepper
Weight Converter
Found in This Book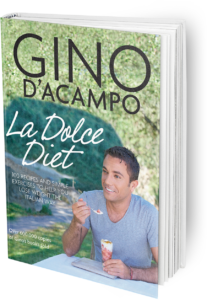 Feast your eyes on the finest grilled mackerel with fennel seeds and balsamic vinegar! It's straightforward and fun to make this great dish. Simply follow the instructions below and get the perfect result.
Step By Step
Pour the oil into a medium bowl with the lemon juice, fennel seeds and chilli flakes. Season with 1/2 teaspoon of salt and a little white pepper. Mix together. Brush some of the marinade on both sides of the mackerel fillets and leave to marinate on a plate for 10 minutes. Preheat a griddle pan. Meanwhile, mix the rocket leaves with the parsley and arrange in the centre of 4 plates.
Place the mackerel fillets on the hot griddle pan, skin-side down, and cook for 30 seconds. Turn the fillets and cook the other side for a further 30 seconds. Transfer the fillets to a plate and break in half. Arrange the mackerel and olives on top and around the rocket and parsley salad, trying not to flatten the leaves too much.
Pour the remaining marinade with the balsamic vinegar into a medium frying pan. Mix and cook over a high heat for 30 seconds.
Spoon the hot dressing over the fish and leaves and serve immediately.
Once you're done, simply sit back and enjoy your grilled mackerel with fennel seeds and balsamic vinegar and don't forget to check out other great authentic Italian recipes including great antipasti recipes, Italian pasta recipes, Italian soup recipes, Italian beef dishes and authentic pizza recipes.
Previous Recipe
Leek, Taleggio and Pine Kernel Risotto
View Recipe
Next Recipe
Chunky Winter Vegetable and Cannellini Bean Soup
View Recipe