Avocado Grigliato Ripieno di Pomodori, Cipollotti, Olive e Capperi
Grilled Avocado Stuffed With Tomatoes, Spring Onions, Olives & Capers
About This Recipe
Are you looking for a delicious vegetables recipe with a difference? If you are, you've found it! Here's my grilled avocado stuffed with tomatoes, spring onions, olives & capers for you to enjoy.
This dish is rather retro and I used to make it when I first came to London as a teenager. Make sure that the avocados are perfectly ripe and don't use buffalo mozzarella, as it will release too much milk during cooking. Grilling the avocado makes it softer and more velvety, but don't overcook or it will turn mushy. Serve with your favourite salad leaves.
Ingredients
Ingredients
2 Avocados, Large, Ripe, Halved & Stoned
1 tablespoon Extra Virgin Olive Oil
1 x 150g Ball of Mozzarella Cheese
For the Filling
2 tablespoons Extra Virgin Olive Oil
1 Plum Tomato, Fresh, Deseeded, 1cm Chunks
2 tablespoons Sun-Dried Tomato Paste
2 Spring Onions, Roughly Chopped
50g Green Olives, Pitted, Drained, Roughly Chopped
1 tablespoon Capers, Drained
3 tablespoons Lemon Juice, Freshly Squeezed
1 tablespoon Sherry Vinegar
2 teaspoons Runny honey
To Taste Salt
To Taste Freshly Ground Black Pepper
Weight Converter
Found in This Book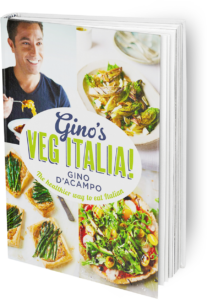 Feast your eyes on the finest grilled avocado stuffed with tomatoes, spring onions, olives & capers! It's straightforward and fun to make this great dish. Simply follow the instructions below and get the perfect result.
Step By Step
Preheat the grill to medium high. Place the avocados on a baking sheet, cut-sides up, and brush the flesh with the oil. Grill for 5 minutes or until the flesh starts to brown. Set aside.
Combine the ingredients for the filling in a medium bowl. Divide the filling evenly between the avocado halves.
Cut the mozzarella into quarters, then cut each quarter into thirds. Top each stuffed avocado half with 3 mozzarella slices.
Place under the grill for 3 minutes or until the mozzarella starts to melt. Grind some black pepper over the top and serve immediately.
Once you're done, simply sit back and enjoy your grilled avocado stuffed with tomatoes, spring onions, olives & capers and don't forget to check out other great authentic Italian recipes including great antipasti recipes, Italian pasta recipes, Italian soup recipes, Italian beef dishes and authentic pizza recipes.
Previous Recipe
Build Your Own Beef Bruschetta
View Recipe
Next Recipe
Asparagus, Ricotta, Chilli and Parmesan Tartlets
View Recipe