Fillet of Cod with Spicy Red Pesto
About This Recipe
Are you looking for a delicious recipe with a difference? If you are, you've found it! Here's my fillet of cod with spicy red pesto for you to enjoy.
If you need to make dinner in under four minutes, this is the recipe for you. It is so easy, you really won't believe it. Once you have blended the ingredients together, that's pretty much job done – it smells amazing too. You coat the fish and there you have it – ready to be cooked. You can cook it there and then or even prepare in the morning and cook.
Ingredients
1 x 400g Tin Chopped Tomatoes
1 Tablespoon Extra Virgin Olive Oil
1 Clove Garlic
180g Sun-Dried Tomatoes In Oil, Drained
1 Medium-Hot Red Chilli, Deseeded
To Taste Salt
4 Cod Fillets, About 180g Each
2 Tablespoons Flat-Leaf Parsley, Freshly Chopped
Weight Converter
Found in This Book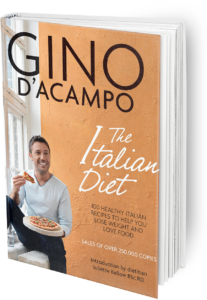 Feast your eyes on the finest fillet of cod with spicy red pesto! It's straightforward and fun to make this great dish. Simply follow the instructions below and get the perfect result.
Step By Step
Preheat the oven to 190ºC/375ºF/gas mark 5.
Place all the ingredients except the salt, cod and the parsley in a food processor and blitz until you create a smooth creamy texture. Taste and add a little salt if required.
Spoon the spicy red pesto on the top of each cod fillet (skin-side down if the cod comes with the skin). Place the fillets on a baking tray and cook in the middle of the preheated oven for 16 minutes.
Remove the tray from the oven and leave to rest for 1 minute.
Serve each fillet of cod sprinkled with the parsley.
Once you're done, simply sit back and enjoy your fillet of cod with spicy red pesto and don't forget to check out other great authentic Italian recipes including great antipasti recipes, Italian pasta recipes, Italian soup recipes, Italian beef dishes and authentic pizza recipes.
Previous Recipe
Pasta Shells and Beans with Squid and Chorizo
View Recipe
Next Recipe
Pork Loin with White Wine and Sage Pesto
View Recipe