Insalata di Finocchi, Arance e Crescione con Vinaigrette al Timo
Fennel, Orange & Watercress Salad with Thyme Vinaigrette
About This Recipe
Are you looking for a delicious vegetables recipe with a difference? If you are, you've found it! Here's my fennel, orange & watercress salad with thyme vinaigrette for you to enjoy.
This zingy first-course salad takes only minutes to prepare yet is full of flavour and goodness. The peppery little leaves of the watercress are bursting with vitamins, minerals and antioxidants, making it one of our greatest natural superfoods, while the fennel and oranges are really rich in vitamin C. Try it with my Asparagus, Ricotta, Chilli and Parmesan Tartlets.
Ingredients
3 Oranges, Large
1 Unwaxed Lemon, Grated Zest
1 Shallot, Peeled And Grated
2 teaspoons Runny Honey
3 tablespoons Fresh Thyme Leaves
7 tablespoons Extra Virgin Olive Oil
100g Watercress, Trimmed
1 Fennel Bulb, Large, Cored & Thinly Sliced
To Taste Salt
To Taste Freshly Ground Black Pepper
Weight Converter
Found in This Book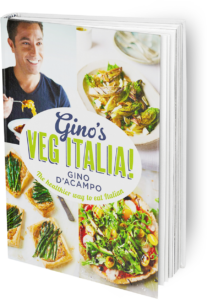 Feast your eyes on the finest fennel, orange & watercress salad with thyme vinaigrette! It's straightforward and fun to make this great dish. Simply follow the instructions below and get the perfect result.
Step By Step
First peel and segment 2 of the oranges. Using a sharp knife, cut o. about 1–2cm from the top and bottom of the fruit to expose the flesh. Place the fruit on one of its flat ends and cut down to remove the skin and the white pith. Rotate and repeat, working your way around the fruit until the flesh is completely exposed.
Cut between the flesh and the white membrane to free the segments. Set the segments aside.
To make the vinaigrette, squeeze as much juice as you can from the remaining orange (you should have about 100ml). Put the orange juice in a bowl and add the lemon zest, shallot, honey and thyme then add the oil gradually. Season with a little salt and pepper. Whisk to combine.
Arrange the watercress on a large serving platter and scatter over the fennel, then the orange segments. Drizzle over the vinaigrette.
Once you're done, simply sit back and enjoy your fennel, orange & watercress salad with thyme vinaigrette and don't forget to check out other great authentic Italian recipes including great antipasti recipes, Italian pasta recipes, Italian soup recipes, Italian beef dishes and authentic pizza recipes.
Previous Recipe
Courgette Roll-Ups with Ricotta, Walnuts & Chargrilled Peppers
View Recipe
Next Recipe
Courgette Carpaccio With Borlotti Beans, Peppers & Capers
View Recipe