Gelato facile all'amarena
Easy Sour Cherry Ice Cream with Amaretto Sauce
About This Recipe
Are you looking for a delicious cherries recipe with a difference? If you are, you've found it! Here's my easy sour cherry ice cream with amaretto sauce for you to enjoy.
Sour cherries (also known as tart cherries) are smaller and softer than sweet cherries. Although they are sometimes eaten fresh, in Italy – where Morello is the most popular variety – sour cherries are usually used in jams, jellies, sorbets and ice creams. This particular ice cream contains condensed milk, which gives a creamy, smooth texture without churning – a bit of a cheat, but no one need ever know!
Ingredients
Ice Cream
120g dried, sweetened sour cherries
600ml double cream
175ml sweetened condensed milk
1 teaspoon vanilla extract
Sauce
3 tablespoons cherry jam
1 tablespoon Amaretto (almond liqueur)
Weight Converter
Found in This Book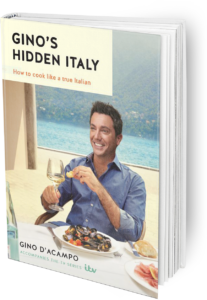 Feast your eyes on the finest easy sour cherry ice cream with amaretto sauce! It's straightforward and fun to make this great dish. Simply follow the instructions below and get the perfect result.
Step By Step
Put half the cherries in a blender, add 100ml of the cream and blitz to make a purée. Set aside.
Put the remaining cream, the condensed milk and vanilla extract in a medium bowl and beat using an electric hand whisk for about 3 minutes or until quite stiff. Stir in the cherry purée and the remaining cherries.
Spoon the mixture into a 1-litre shallow, freezerproof container. Cover and= transfer to the freezer overnight or until solid.
Take the container out of the freezer 10 minutes before serving. Gently heat the jam and amaretto. Scoop the ice cream into bowls and top with the sauce.
Once you're done, simply sit back and enjoy your easy sour cherry ice cream with amaretto sauce and don't forget to check out other great authentic Italian recipes including great antipasti recipes, Italian pasta recipes, Italian soup recipes, Italian beef dishes and authentic pizza recipes.
Previous Recipe
Dark Chocolate Mousse With Summer Fruits
View Recipe