Rotolini di Zucchine Ripieni di Ricotta, Noci e Peperoni Grigliati
Courgette Roll-Ups with Ricotta, Walnuts & Chargrilled Peppers
About This Recipe
Are you looking for a delicious cheese recipe with a difference? If you are, you've found it! Here's my courgette roll-ups with ricotta, walnuts & chargrilled peppers for you to enjoy.
One of the great things about these little stuffed courgette rolls is that they don't require any cooking and can be prepared ahead. All that's needed is a bottle of chilled Italian wine, some warm, crusty bread on the side and good friends to share them with. You can use hazelnuts instead of walnuts if you prefer.
Ingredients
2 Courgettes, Medium
6 tablespoons Extra Virgin Olive Oil
6 tablespoons Balsamic Vinegar
1 x 250g tub Ricotta Cheese
1 tablespoon Freshly Squeezed Lemon Juice
50g Walnuts, Coarsely Chopped
Small Handful (about 25g) Fresh Basil, Shredded
290g Chargrilled Peppers In A Jar, Drained & Sliced Into 24 Pieces
To Taste Salt
To Taste Freshly Ground Black Pepper
Weight Converter
Found in This Book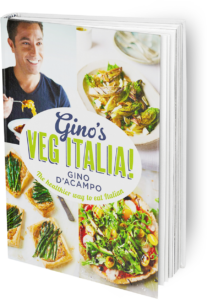 Feast your eyes on the finest courgette roll-ups with ricotta, walnuts & chargrilled peppers! It's straightforward and fun to make this great dish. Simply follow the instructions below and get the perfect result.
Step By Step
Using a vegetable peeler, shave the courgettes lengthways into long, thin strips. You will need 24 strips in total.
Pour half the oil and half the vinegar into a large dish. Lay the courgette slices in the mixture, so that they do not overlap. Drizzle the remaining oil and vinegar over the top. Cover with cling film and put in the fridge to marinate for at least 30 minutes (they can be prepared several hours ahead).
Meanwhile, place the ricotta in a small bowl. Add the lemon juice, walnuts and basil. Season with salt and pepper and stir to combine.
Place 1 teaspoon of the ricotta mixture at one end of each courgette strip, lay a piece of pepper on top and roll up. Repeat until all the courgette strips, filling and peppers have been used. Arrange the rolls on a platter and serve.
Once you're done, simply sit back and enjoy your courgette roll-ups with ricotta, walnuts & chargrilled peppers and don't forget to check out other great authentic Italian recipes including great antipasti recipes, Italian pasta recipes, Italian soup recipes, Italian beef dishes and authentic pizza recipes.
Previous Recipe
Asparagus, Ricotta, Chilli and Parmesan Tartlets
View Recipe
Next Recipe
Fennel, Orange & Watercress Salad with Thyme Vinaigrette
View Recipe