Carpaccio di Zucchine con Borlotti, Peperoni e Capperi
Courgette Carpaccio With Borlotti Beans, Peppers & Capers
About This Recipe
Are you looking for a delicious vegetables recipe with a difference? If you are, you've found it! Here's my courgette carpaccio with borlotti beans, peppers & capers for you to enjoy.
This is a great vegetarian alternative to raw meat or fish carpaccio. The marinating of the thinly sliced courgettes makes them so soft they don't need any cooking. If using small, young courgettes you can use the whole vegetable, but for larger courgettes I suggest you use the flesh only, as the seeds can be spongy when eaten raw. Just halve the courgettes lengthways, run a teaspoon down the centre of each half, and scoop out and discard the seeds. Serve with toasted ciabatta.
Ingredients
4 Small, Young Courgettes
1 Lemon, Grated Zest & Juice
4 tablespoons Extra Virgin Olive Oil
1 x 400g Tin Borlotti Beans, Rinsed & Drained
1 Small Yellow Pepper, Deseeded & Finely Diced
1 tablespoon Baby Capers, Drained
1 tablespoon Fresh Flat-Leaf Parsley, Chopped
To Garnish Small Basil Leaves, Fresh
To Serve Parmesan Cheese Shavings
To Taste Salt
To Taste Freshly Ground Black Pepper
Weight Converter
Found in This Book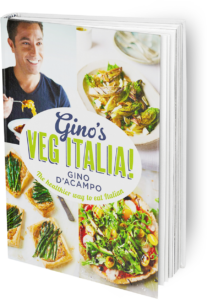 Feast your eyes on the finest courgette carpaccio with borlotti beans, peppers & capers! It's straightforward and fun to make this great dish. Simply follow the instructions below and get the perfect result.
Step By Step
Using a vegetable peeler or mandolin held over a large bowl, shave the courgettes lengthways into long, thin strips. Add the lemon zest and juice and 2 tablespoons of the oil and season with a little salt and black pepper. Gently toss everything together with your hands. Leave to rest for 10 minutes to allow the courgettes to soften.
Meanwhile, place the beans and yellow pepper in a medium bowl. Add the remaining oil, the capers and the parsley and season with salt and pepper. Toss together to combine.
To serve, lay the courgette strips on 4 plates, slightly overlapping. Spoon over the borlotti and pepper mixture then scatter over the basil leaves and Parmesan shavings.
Once you're done, simply sit back and enjoy your courgette carpaccio with borlotti beans, peppers & capers and don't forget to check out other great authentic Italian recipes including great antipasti recipes, Italian pasta recipes, Italian soup recipes, Italian beef dishes and authentic pizza recipes.
Previous Recipe
Venetian-Style Pasta Shells Stuffed With Courgettes & Sage
View Recipe
Next Recipe
Rolled Aubergines With Raisins, Capers & Walnuts
View Recipe