Zuppa di Verdure all'Ortolana
Chunky Winter Vegetable and Cannellini Bean Soup
About This Recipe
Are you looking for a delicious vegetables recipe with a difference? If you are, you've found it! Here's my chunky winter vegetable and cannellini bean soup for you to enjoy.
I created this soup when I was cooking for friends who are vegetarian and they all watched me and wrote down the recipe so I figured if they were impressed, hopefully you will be too. I have used six different kinds of vegetables to make the wholesome soup you'd expect but the bread, cheese and beans give it an even more rustic feel. It's the perfect evening family meal or a great starter for friends (do ensure you serve small portions as a starter as it's extremely filling).
Ingredients
6 tablespoons extra virgin olive oil
1 red onion, roughly chopped
2 carrots, peeled and roughly chopped
2 turnips, roughly chopped
2 celery stalks, washed and roughly chopped
150g curly Savoy cabbage, trimmed and roughly chopped
1 bay leaf
1.5 litres warm vegetable stock
1 x 400g can cannellini beans, drained
150g (prepared weight) pumpkin, cut into 2cm cubes
4 tablespoons chopped flat-leaf parsley
6 slices rustic country-style bread
1 garlic clove, halved
100g freshly grated Pecorino cheese
to taste Salt and white pepper
Weight Converter
Found in This Book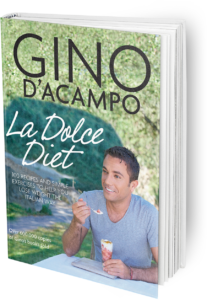 Feast your eyes on the finest chunky winter vegetable and cannellini bean soup! It's straightforward and fun to make this great dish. Simply follow the instructions below and get the perfect result.
Step By Step
Heat the olive oil in a large saucepan and fry the onion, carrots, turnips, celery, cabbage and bay leaf for 5 minutes until golden, stirring occasionally with a wooden spoon. Pour in the vegetable stock and gently simmer for 20 minutes, stirring occasionally, until all the vegetables are soft.
Add the beans and the pumpkin, season and continue to cook for a further 15 minutes. Stir in the parsley and allow to rest for 3 minutes. Preheat a griddle pan.
Toast the bread on the griddle pan for about 2 minutes on each side until golden and crispy. Immediately lightly rub with the garlic on one side only.
To serve, place a slice of bread in 6 warm serving bowls and pour over the soup. Sprinkle with Pecorino and serve immediately.
Once you're done, simply sit back and enjoy your chunky winter vegetable and cannellini bean soup and don't forget to check out other great authentic Italian recipes including great antipasti recipes, Italian pasta recipes, Italian soup recipes, Italian beef dishes and authentic pizza recipes.
Previous Recipe
Grilled tuna steak with garlic breadcrumbs
View Recipe
Next Recipe
Pasta with Aubergines, Tomatoes and Garlic Sauce
View Recipe