Torta di Pane al Cioccolato
Chocolate and Rum Bread & Butter Pudding
About This Recipe
Are you looking for a delicious chocolate recipe with a difference? If you are, you've found it! Here's my chocolate and rum bread & butter pudding for you to enjoy.
To tell you the truth I am such a big fan of bread and butter pudding that I had to create my own version of this great dish. The rum with the chocolate is absolutely divine and with a pinch of cinnamon, it's a marriage made in heaven. My only tip for this recipe is to make sure that it rests into the fridge for at least six hours before cooking – this will give you a fantastic soufflé effect when it's ready.
Ingredients
10 Slices White Bread, 1cm Thick
150g Dark Chocolate (70% Cocoa Solids)
430ml Whipping Cream
4 Tablespoons Dark Rum
80g Butter, Salted
120g Caster Sugar
Pinch Cinnamon
3 Eggs
To Serve Double Cream, Chilled
Weight Converter
Found in This Book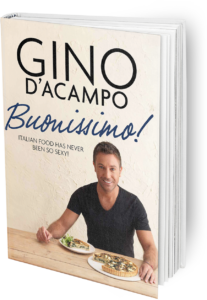 Feast your eyes on the finest chocolate and rum bread & butter pudding! It's straightforward and fun to make this great dish. Simply follow the instructions below and get the perfect result.
Step By Step
Remove the crusts from the bread and cut each slice into 4 triangles.
Place the chocolate, whipping cream, rum, butter, sugar and cinnamon in a large bowl set over a saucepan with simmering water. Be careful not to let the bowl touch the water. Once the butter and chocolate have melted and the sugar is completely dissolved, remove the bowl from the heat and stir to amalgamate the ingredients.
In a separate bowl, whisk the eggs and then pour the chocolate mixture over them and whisk again to blend everything together.
Lightly butter a shallow ovenproof dish measuring about 18 x 23 x 5cm.
Pour about a 1cm layer of chocolate mixture into the base of the dish and arrange half the bread triangles over the chocolate in overlapping rows.
Pour half the remaining chocolate over the bread and arrange the rest of the triangles over that, finishing off with a layer of chocolate. Press the bread gently down so that it is evenly covered with the liquid. Leave to cool.
Cover the dish with clingfilm and place in the fridge for at least 6 hours.
Remove the clingfilm and bake in the middle of a preheated oven at 180º for 35 minutes until the top gets crunchy and the inside soft and squidgy.
Remove from the oven, leave to relax for approx 5 minutes and serve with plenty of chilled double cream poured all over.
Once you're done, simply sit back and enjoy your chocolate and rum bread & butter pudding and don't forget to check out other great authentic Italian recipes including great antipasti recipes, Italian pasta recipes, Italian soup recipes, Italian beef dishes and authentic pizza recipes.
Previous Recipe
Chocolate and Hazelnut Ice Cream in a Marsala Sponge Shell
View Recipe
Next Recipe
Chocolate & Fresh Strawberry Cake
View Recipe