Spiedini di pollo con insalata di fagioli e ceci
Chicken Skewers With Beans & Chickpea Salad
About This Recipe
Are you looking for a delicious chicken recipe with a difference? If you are, you've found it! Here's my chicken skewers with beans & chickpea salad for you to enjoy.
This is a great way to cook chicken – the sweetness of the marmalade combines with the smokiness and spice of the paprika to give a delicious glaze. I usually cook the skewers on a barbecue, but you can char-grill them too. When threading them, it helps to use the natural curved shape of the yellow peppers or onions at either end to keep the other ingredients secure.
Ingredients
4 tablespoons orange marmalade
4 tablespoons olive oil
4 teaspoons sweet paprika
1 red onion, peeled & quartered
4 skinless, boneless chicken breasts, sliced lengthways into long strips about 1.5cm thick
2 yellow peppers, deseeded & cut into 3cm pieces
2 small courgettes, cut in half lengthways and across into half-moons 1.5cm thick
salt to taste
For the Salad
150g tinned chickpeas
150g tinned butter beans
150g tinned cannellini beans
150g tinned kidney beans
1 red onion, peeled & finely diced
1 large fennel bulb, cored & thinly sliced
4 celery sticks, chopped
4 tablespoons chopped fresh mint
4 tablespoons extra virgin olive oil
freshly ground pepper to taste
Weight Converter
Found in This Book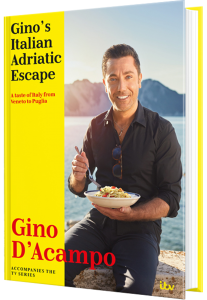 Feast your eyes on the finest chicken skewers with beans & chickpea salad! It's straightforward and fun to make this great dish. Simply follow the instructions below and get the perfect result.
Step By Step
To make the glaze, combine the marmalade, oil and paprika in a small bowl and season with salt. Set aside. Break up the onion layers a little and loosely roll up the chicken strips.
Light the barbecue. Thread 4 skewers (metal or wooden skewers pre-soaked in water for at least 30 minutes), about 35cm long. Start with a piece of yellow pepper or onion, then the courgette, yellow pepper, onion and chicken, alternating the ingredients. Finish with yellow pepper or onion. Brush with the glaze and sprinkle with salt.
When the barbecue is ready (the coals will be covered in a fine greyish-white ash), place the skewers on the barbecue and grill for about 12 minutes, turning regularly, or until the meat is cooked through.
Meanwhile, make the salad. Rinse and drain the chickpeas and beans, rinsing the kidney beans separately. Put them in a large bowl and add the onion, fennel, celery and mint. Add the oil and stir to combine. Season with salt and pepper. Transfer to a large serving platter.
Just before the end of the cooking time, brush the kebabs with any remaining glaze. Pile the skewers on top of the bean and chickpea salad and serve.
Once you're done, simply sit back and enjoy your chicken skewers with beans & chickpea salad and don't forget to check out other great authentic Italian recipes including great antipasti recipes, Italian pasta recipes, Italian soup recipes, Italian beef dishes and authentic pizza recipes.
Previous Recipe
Butternut Squash, Red Onion, Cavolo Nero & Dolcelatte Pizza With Walnuts
View Recipe