Petti di pollo con salsa al mascarpone
Chicken breasts in mascarpone sauce
About This Recipe
Are you looking for a delicious chicken recipe with a difference? If you are, you've found it! Here's my chicken breasts in mascarpone sauce for you to enjoy.
Chicken is the most common source of meat in the world. Some would say it is a tasteless meat, but they haven't tried this dish yet! This recipe was one of my favourites as a child – perhaps it's the simplicity that appealed to me. Mascarpone cheese is a speciality of Lombardy and is used a lot in northern Italian cooking, but if you can't find it you can replace it with a thick double cream – it doesn't have quite the same flavour or texture, but it will do the job.
Ingredients
1 large onion, peeled and roughly chopped
6 tablespoons chilli-flavoured olive oil
2 x 400g tins chopped tomatoes
1 teaspoon salt
1 teaspoon sugar
250g mascarpone cheese
10 fresh basil leaves, roughly chopped
6 large boneless chicken breasts, skin on
to taste salt and white pepper
Weight Converter
Found in This Book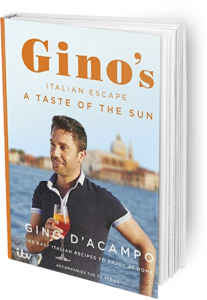 Feast your eyes on the finest chicken breasts in mascarpone sauce! It's straightforward and fun to make this great dish. Simply follow the instructions below and get the perfect result.
Step By Step
Preheat the oven to 180°C/gas mark 4.
In a medium saucepan, fry the onion in 4 tablespoons of chilli oil for 5 minutes, stirring occasionally.
Pour in the tomatoes with the salt and sugar, bring to the boil and simmer very gently for 10 minutes with the lid on, then 10 minutes with the lid off. Stir occasionally with a wooden spoon.
Take the saucepan off the heat and blitz until smooth with a hand blender. Stir in the mascarpone with the basil and set aside.
Season the chicken breasts well with salt and pepper. Heat the remaining chilli oil in a large frying pan and fry the chicken on a high heat on both sides until golden brown. Don't move the chicken around or it won't take on any colour.
Pour the sauce into an ovenproof dish then place the chicken breasts, skin side up, on top and cook in the oven for 30 minutes or until the chicken is cooked through. Serve with roasted new potatoes and green beans of your choice.
Once you're done, simply sit back and enjoy your chicken breasts in mascarpone sauce and don't forget to check out other great authentic Italian recipes including great antipasti recipes, Italian pasta recipes, Italian soup recipes, Italian beef dishes and authentic pizza recipes.
Previous Recipe
Pasta salad with walnuts and Gorgonzola cheese
View Recipe
Next Recipe
Braised scallops with peas and sun-dried tomatoes
View Recipe