Bruschetta Di Fave e Menta
Broad Beans and Fresh Mint Bruschetta
About This Recipe
Are you looking for a delicious vegetables recipe with a difference? If you are, you've found it! Here's my broad beans and fresh mint bruschetta for you to enjoy.
Bruschetta is definitely one of the main dishes for an Italian antipasti. The freshness of the mint together with the broad beans is a fantastic combination that will fill you up and yet won't leave you feeling heavy. You can substitute the broad beans with butter beans and if you don't have fresh mint, use fresh leaf parsley or chives.
Ingredients
350g shelled broad beans (fresh or frozen)
1 garlic clove, peeled
1 tablespoon freshly squeezed lemon juice
3 tablespoons extra virgin olive oil
10 medium pitted green olives, chopped
12 fresh mint leaves, finely sliced
1 ciabatta loaf, cut into 8 slices, about 2cm thick
salt and freshly ground black pepper
Weight Converter
Found in This Book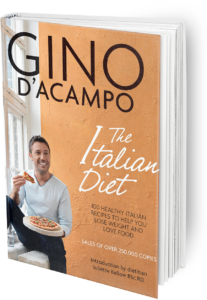 Feast your eyes on the finest broad beans and fresh mint bruschetta! It's straightforward and fun to make this great dish. Simply follow the instructions below and get the perfect result.
Step By Step
Half-fill a medium saucepan with water and add 1 teaspoon of salt. Bring to the boil.
Cook the broad beans with the garlic in the boiling salted water for 6 minutes or until tender. Drain in a colander and refresh under cold water. Leave to cool.
Slip the beans out of their skins and place in a food processor with the garlic and lemon juice. Slowly blitz to a purée, adding the oil a little at the time to create a smooth, spreadable mixture. If the mixture is too thick add a little water. Once ready, stir in the olives and half the mint and season with salt and pepper. Set aside.
Preheat a griddle pan until hot and toast the ciabatta for about 3 minutes on each side or until dark brown and crusty. Leave to cool slightly.
Spread the bean mixture over one side of the ciabatta slices and arrange the bruschette on a large serving plate. Sprinkle over the remaining mint and serve.
Once you're done, simply sit back and enjoy your broad beans and fresh mint bruschetta and don't forget to check out other great authentic Italian recipes including great antipasti recipes, Italian pasta recipes, Italian soup recipes, Italian beef dishes and authentic pizza recipes.
Previous Recipe
Pasta with Aubergines, Tomatoes and Garlic Sauce
View Recipe
Next Recipe
Mixed Seafood Linguine with Chilli & Cherry Tomatoes
View Recipe