Crocchette di Barbabietola e Salmone
Beetroot Rosti with Smoked Salmon and Horseradish Cream
About This Recipe
Are you looking for a delicious salmon recipe with a difference? If you are, you've found it! Here's my beetroot rosti with smoked salmon and horseradish cream for you to enjoy.
I have to admit that I'm not a great lover of beetroot, probably because I don't particularly like sweet and sour together. This, however, is one of the few ways that I will eat beetroot because it works beautifully with the smoked salmon. If you are a beetroot virgin – here you go, this is the one to try. Make sure that you cook the rostis until they are very crispy.
Ingredients
2 large potatoes (about 450g), unpeeled (Maris Piper are best)
1 beetroot, peeled and coarsely grated
1 garlic clove, crushed
5 tablespoons olive oil
4 slices good-quality smoked salmon
1 lime, cut into 4 wedges
For the Horseradish Cream
100g mascarpone
juice of ½ lime
2 tablespoons horseradish sauce
salt and freshly ground black pepper
to garnish fresh dill sprigs
Weight Converter
Found in This Book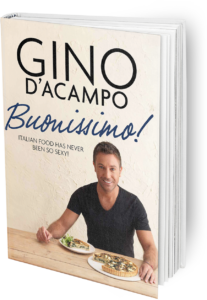 Feast your eyes on the finest beetroot rosti with smoked salmon and horseradish cream! It's straightforward and fun to make this great dish. Simply follow the instructions below and get the perfect result.
Step By Step
Put the potatoes into a large saucepan, cover with cold water and bring to the boil. Cook for 12 minutes then drain and leave to cool.
Peel the cooled potatoes and grate into a large bowl. Add the beetroot and the garlic, season and mix well.
Divide and mould the mixture into 4 patties. Leave to chill in the fridge for 40–60 minutes.
Meanwhile, mix the mascarpone, the lime juice and the horseradish in a bowl. Season with salt and plenty of black pepper.
Heat the oil in a frying pan and cook the rostis for about 5 minutes on each side until crisp and golden all over. Remove and drain on kitchen paper.
Place a hot rosti on each serving plate topped with some smoked salmon, a dollop of horseradish cream and a sprig of dill. Place a wedge of lime on the side and serve immediately.
Once you're done, simply sit back and enjoy your beetroot rosti with smoked salmon and horseradish cream and don't forget to check out other great authentic Italian recipes including great antipasti recipes, Italian pasta recipes, Italian soup recipes, Italian beef dishes and authentic pizza recipes.
Previous Recipe
Shell Pasta with Peppers, Sun-Dried Tomatoes and Pine Nuts
View Recipe
Next Recipe
Roasted Squash with Chilli and Sage Crumbs
View Recipe