Stufato Di Manzo
Beef And Wild Mushroom Stew
About This Recipe
Are you looking for a delicious beef recipe with a difference? If you are, you've found it! Here's my beef and wild mushroom stew for you to enjoy.
I have to admit I love any kind of stew. They are so easy to put together and the slow cooking makes all the ingredients taste fantastic. This is a recipe you can prepare 24 hours ahead as it will only enhance the flavours. You can certainly use lamb if you prefer, and if you can't find diced pancetta, a good quality bacon will definitely do the job. I have tried this recipe with chicken or vegetable stock and both work just as well. Whatever you do, make sure the oven is preheated, and once the stew is out of the oven, let it rest for a good 10 minutes to allow the sauce to thicken.
Ingredients
400g Lean Rump Steak, Cut Into 2cm Cubes
1 Tablespoon Plain Flour
2 Tablespoons Extra Virgin Olive Oil
200g Baby Onions
50g Pancetta, Diced
150g Mixed Wild Mushrooms, Cleaned And Roughly Sliced
1 Carrot, Large, Cut Into 1cm Cubes
2 Garlic Cloves, Finely Chopped
150ml Red Wine
1 Tablespoon Tomato Paste
400ml Beef Stock
3 Rosemary Sprigs
1 Bay Leaf
To Taste Salt
To Taste Freshly Ground Black Pepper
Weight Converter
Found in This Book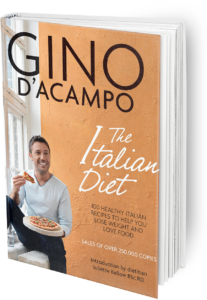 Feast your eyes on the finest beef and wild mushroom stew! It's straightforward and fun to make this great dish. Simply follow the instructions below and get the perfect result.
Step By Step
Preheat the oven to 200°C/400°F/gas mark 6.
Placed the cubed beef in a large bowl and dust with the flour.
Heat the oil in a large, non-stick flameproof casserole and gently fry the beef for 2-3 minutes until browned all over. Work in batches if necessary. Remove from the pan and set aside.
Add the onions and pancetta to the pan and cook for 5 minutes, stirring occasionally. Add the wild mushrooms, carrot and garlic and continue to cook for a further 5 minutes. Pour in the wine and bring to the boil.
Return the beef to the pan, stir in the tomato paste and gently mix well. Pour in the stock a little at a time, stirring as you do so, to create a sauce. Bring to the boil.
Tuck in the rosemary and the bay leaf, cover the casserole and transfer to the middle of the oven for 25 minutes. Remove the lid for the last 5 minutes to allow the sauce to thicken.
Before serving, season with salt and pepper and allow the casserole to rest, out of the oven, for 10 minutes.
Once you're done, simply sit back and enjoy your beef and wild mushroom stew and don't forget to check out other great authentic Italian recipes including great antipasti recipes, Italian pasta recipes, Italian soup recipes, Italian beef dishes and authentic pizza recipes.
Previous Recipe
Spicy Tagliatelle With Peppers, Courgettes, Red Onions And Thyme
View Recipe
Next Recipe
Italian Beans with Rosemary on Garlic Toasts
View Recipe