Gnocchi al Forno con Cannellini, Spinaci e Pomodori
Baked Gnocchi with Cannellini Beans, Spinach and Tomatoes
About This Recipe
Are you looking for a delicious vegetables recipe with a difference? If you are, you've found it! Here's my baked gnocchi with cannellini beans, spinach and tomatoes for you to enjoy.
I love making fresh gnocchi with my kids, but sometimes I simply don't have the time so I buy them instead. When buying gnocchi, look for a good-quality brand that contains at least 70 per cent potato. Baking shop-bought gnocchi can really jazz them up. Here I've combined them with spinach, cherry tomatoes, cannellini beans and cheese for a hearty dish. Serve with a crisp salad on the side.
Ingredients
4 tablespoons Olive Oil, Plus Extra For Greasing
2 Cloves Garlic, Peeled, Sliced
500g Fresh Cherry Tomatoes, (Red & Yellow), Halved
50ml Dry White Wine
1 x 400g tin Cannellini Beans, Rinsed, Drained
450g Baby Spinach Leaves
500g Gnocchi (Shop-Bought), Min. 70% Potato
1 x 125g Ball Mozzarella Cheese, Drained, Cut Into Small Pieces
To Taste Salt
To Taste Freshly Ground Black Pepper
Weight Converter
Found in This Book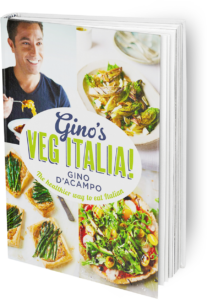 Feast your eyes on the finest baked gnocchi with cannellini beans, spinach and tomatoes! It's straightforward and fun to make this great dish. Simply follow the instructions below and get the perfect result.
Step By Step
Preheat the oven to 200°C/gas mark 6. Grease a baking dish, measuring about 20 x 20cm, and set aside. Bring a large pan of salted water to the boil.
Meanwhile, heat the oil in a large frying pan over a medium heat. Add the garlic, and as soon as it starts to sizzle add the tomatoes and fry for 1 minute. Pour in the wine and simmer gently until the tomatoes 'pop' and release their juices. Tip in the beans and reduce the heat. Allow everything to warm through then add the spinach and cook briefly until wilted. Season with salt and pepper.
Drop the gnocchi into the boiling water and cook for 2–3 minutes or until they float to the surface. Reserve a ladleful of the cooking water. Drain the gnocchi and tip into the sauce. Pour in about 2 tablespoons of the reserved cooking water to loosen the sauce and stir to combine.
Spoon the gnocchi into the greased baking dish then scatter over the mozzarella and Parmesan. Bake for about 10 minutes or until golden. Serve hot.
Once you're done, simply sit back and enjoy your baked gnocchi with cannellini beans, spinach and tomatoes and don't forget to check out other great authentic Italian recipes including great antipasti recipes, Italian pasta recipes, Italian soup recipes, Italian beef dishes and authentic pizza recipes.
Previous Recipe
Spaghetti with Artichokes, Radicchio, Peas and White Wine
View Recipe
Next Recipe
Venetian-Style Pasta Shells Stuffed With Courgettes & Sage
View Recipe