Bruschette con crema d'avocado
Avocado & Smoked Paprika Bruchette
About This Recipe
Are you looking for a delicious recipe with a difference? If you are, you've found it! Here's my avocado & smoked paprika bruchette for you to enjoy.
Believe it or not, I tasted my first avocado when I came to England and, contrary to the popularity of 'tricolore salad' in Britain, in Italy, this dish just doesn't exist. On its own, avocado can often be bland but it's fantastic in salads or with a spicy dish. I wanted to create a recipe with this fruit, as it has an extremely high nutritional value and helps provide many general health benefits. As well as being a source of vitamin E and monounsaturated fat, avocado is one of the best sources of glutathione, a molecule which help to burn off fat in the body, and also helps prevent many diseases, including several forms of cancer, heart disease, diabetes and cholesterol.
Ingredients
3 Avocados, Ripe
4 Teaspoons Lime Juice, Freshly Squeezed
4 x 2cm Thick Slices Rustic Bread, Halved & Toasted
1 Teaspoon Smoked Paprika
4, Cut Into 1/2cm Slices Tomatoes, Large
To Taste Salt
Weight Converter
Found in This Book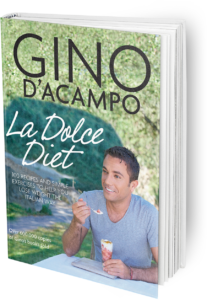 Feast your eyes on the finest avocado & smoked paprika bruchette! It's straightforward and fun to make this great dish. Simply follow the instructions below and get the perfect result.
Step By Step
1. Halve the avocados, discard the stone and scoop the flesh into a medium bowl. Pour over the lime juice and mash roughly using a fork. Season with salt.
2. Spread the avocado mixture on each toasted piece of bread and sprinkle with a little paprika.
3. Serve accompanied with a few slices of tomatoes, and enjoy with a cold Italian beer.
Once you're done, simply sit back and enjoy your avocado & smoked paprika bruchette and don't forget to check out other great authentic Italian recipes including great antipasti recipes, Italian pasta recipes, Italian soup recipes, Italian beef dishes and authentic pizza recipes.
Previous Recipe
Rolled Aubergines With Raisins, Capers & Walnuts
View Recipe