Torta di Carciofi e Spinaci
Artichoke & Spinach Tart
About This Recipe
Are you looking for a delicious vegetables recipe with a difference? If you are, you've found it! Here's my artichoke & spinach tart for you to enjoy.
I absolutely love tarts and it's a shame that not many people cook them anymore, maybe because it is thought to be quite a difficult dish to prepare. Some of my friends have tried this dish and they say that it's definitely one of the easiest and tastiest tart recipes that they have ever made. I often choose this kind of recipe when I have a dinner party because if there is any left over, I'll take it to my office and have it cold for lunch with some salad.
Ingredients
3 tablespoons Olive OIl
2 Onions, Thinly Sliced
8 Artichoke Hearts, In Oil, Drained & Halved
400g Ready-Made Shortcrust Pastry
For Dusting Flour
400g Baby Spinach Leaves, Roughly Chopped
6 Eggs
50g Parmesan Cheese, Freshly Grated
80g Feta Cheese, Crumbled
To Taste Salt
To Taste Freshly Ground Black Pepper
Weight Converter
Found in This Book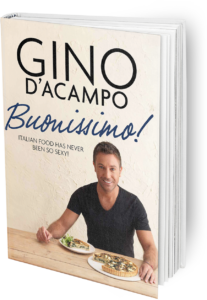 Feast your eyes on the finest artichoke & spinach tart! It's straightforward and fun to make this great dish. Simply follow the instructions below and get the perfect result.
Step By Step
Preheat the oven to 180°C/350°F/gas mark 4.
Heat the olive oil in a large frying pan over a medium heat and fry the onions for 5–6 minutes until softened, stirring occasionally. Add the artichokes with 80ml water, cover the pan, and braise over a gentle heat for 6 minutes.
Roll out the pastry on a lightly floured surface and use to line a 25cm loose-based tart tin. Chill in the freezer for 10 minutes. Line the tart tin with baking paper and baking beans, place on a baking tray and cook in the middle of the oven for 15 minutes. Remove the paper and beans and set aside to cool.
Meanwhile, blanch the spinach by putting it in a colander over the sink and pouring boiling water over it. Squeeze out the excess water and set aside.
Lightly beat the eggs in a large bowl, add in the cheeses and spinach. Season and mix well then stir in the artichokes and onions.
Pour the mixture into the pastry case and spread out evenly. Place in the middle of the oven and bake for about 30 minutes or until the filling is just set.
Allow the tart to cool in the tin for 15 minutes, then remove and transfer to a large plate.
Cut into slices and serve warm with your favourite salad.
Once you're done, simply sit back and enjoy your artichoke & spinach tart and don't forget to check out other great authentic Italian recipes including great antipasti recipes, Italian pasta recipes, Italian soup recipes, Italian beef dishes and authentic pizza recipes.
Previous Recipe
Courgette Carpaccio With Borlotti Beans, Peppers & Capers
View Recipe
Next Recipe
Tagliatelle with Sausages, Rosemary and Porcini Mushrooms
View Recipe