ZUPPA DI PESCE ALL'AMALFITANA
Amalfi-Style Fish Soup
About This Recipe
Are you looking for a delicious recipe with a difference? If you are, you've found it! Here's my amalfi-style fish soup for you to enjoy.
You can find wonderful fish soups and stews along the Amalfi coast. They all tend to be hearty, substantial and big on flavour, but there are many variations on the theme, depending on the cook's preference and what's available in the market on the day. Here I've used a mixture of haddock, red mullet and prawns, but plenty of other types of fish, as well as mussels, squid and clams, are also popular. Serve with plenty of fresh crusty bread to dunk in the liquid.
Ingredients
3 tablespoons extra virgin olive oil
1 large red onion, peeled & finely chopped
1 teaspoon dried chilli flakes
200ml dry white wine
400ml hot fish stock
1 x 400g tin cherry tomatoes
300g skinless haddock fillet, cut into 2cm chunks
300g skinless red mullet fillet, cut into 2cm chunks
20 large raw prawns, peeled & deveined
1 x 400g tin cannellini beans, rinsed & drained
10 fresh yellow cheery tomatoes, halved
4 tablespoons chopped fresh flat-leaf parsley
grated zest of 1 unwaxed lemon
salt to taste
Weight Converter
Found in This Book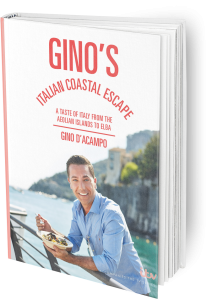 Feast your eyes on the finest amalfi-style fish soup! It's straightforward and fun to make this great dish. Simply follow the instructions below and get the perfect result.
Step By Step
Heat the oil in a medium saucepan over a medium heat. Add the onion and chilli flakes and fry for 5 minutes, stirring occasionally.
Increase the heat to high. Pour in the wine, bring to the boil and let it bubble for 2 minutes. Stir in the stock and tinned cherry tomatoes, season with salt and bring to the boil. Reduce the heat to medium. Simmer for 20 minutes, stirring occasionally.
Reduce the heat and add the fish, prawns and beans. Simmer gently for 10 minutes, stirring occasionally.
Stir in the fresh cherry tomatoes and parsley and heat gently. Transfer to warm bowls and sprinkle over some lemon zest. Serve immediately.
Once you're done, simply sit back and enjoy your amalfi-style fish soup and don't forget to check out other great authentic Italian recipes including great antipasti recipes, Italian pasta recipes, Italian soup recipes, Italian beef dishes and authentic pizza recipes.
Previous Recipe
Tray-baked Chicken with Tomatoes and Olives
View Recipe
Next Recipe
Pizza Tray with Anchovies, Courgettes, Garlic & Chilli
View Recipe